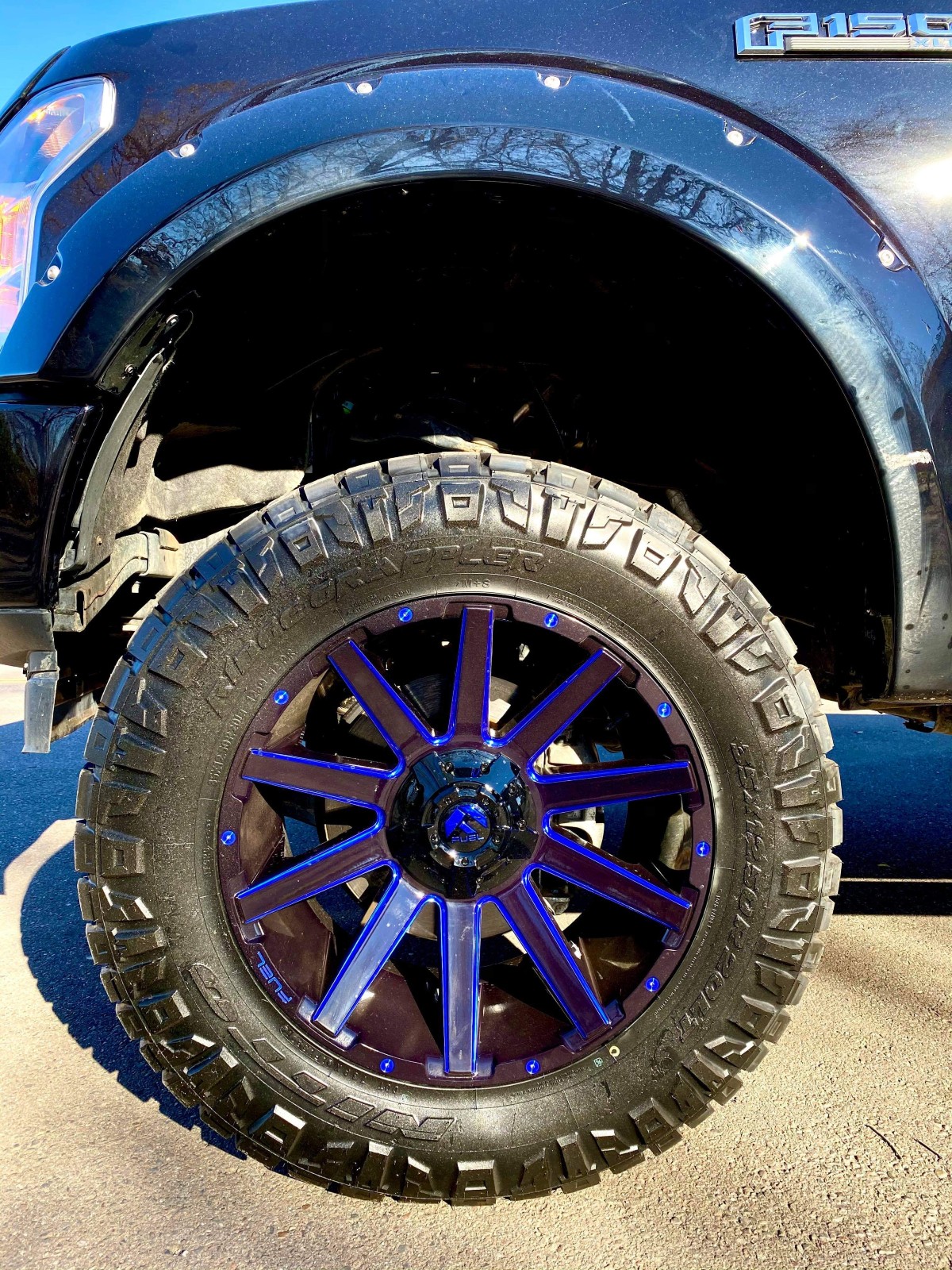 If you are looking for aftermarket accessories for your new truck, there is no better option than here at Minnesota Truck Headquarters. We offer a wide array of accessories, including performance accessories, exterior and interior accessories, suspension accessories, lighting accessories, and tire and wheel accessories.

No matter what kind of truck you drive—an all-American Ford F-150, Chevy Silverado, or Ram 1500, or an efficient Honda Ridgeline or Nissan Titan—our team at Minnesota Truck Headquarters can find the right tire and wheel accessories for you. And if we don't have them in stock, we can likely find them for you.

Spare Tire/Carriers
If you have made aftermarket changes to your truck and its tires and wheels, chances are good you will need a new spare tire and, depending on its size, a new carrier for it. We offer several options for new spare tires and spare tire carriers that should fit your new truck.

Valve Caps and Stems
When you buy your new truck, its tires will come with standard valve caps and stems, but they are incredibly boring. If you are putting a lot of work into making your truck performance-oriented and easy on the eyes, don't forget to get more attractive tire valve stem caps. We offer a wide range of aftermarket valve caps and stems for you to consider for your new truck.

Wheels
If you are not satisfied with the wheels and rims that came with your new truck, whether it's due to the style or the durability, you have the option to upgrade. We make the process very easy—choose among alloy and steel in the style that is suited to your new truck.
Advanta
American Farmer
American Omni
API
BF Goodrich
BKT
Bridgestone
Capital
Carlisle
Chains
Continental
Cooper
Cordovan
CountryWide Spec.
Crop Max
Cultor

Deestone
Delinte
DelNat
Dick Cepek
Dunlop
Dunlop Kyle Spec.
Eldorado
Falken
Federal
Fierce
Firestone
Fuel
Fuzion
Galaxy
General

Goodride
Goodyear
Greenball
Guardian
Hankook
Hercules
Ironman
JK Tyre
Kelly
Kenda
Kumho
Longmarch
Mastercraft
Maxxis
Michelin
Mickey Thompson

Milestar
Mitas
MultiMile
MultiMile Specialty
Nankang
Nexen
Nitto
Nokian Tires
OGreen Commercial
Payload
Pirelli
Primex
Radar
RBP
Republic

Retreads
Samson
Sigma
Sutong
TBC Neutral
TireCo
Toyo
Trelleborg
Tube and Solid
Tubes
Uniroyal
Wanli
Westlake
Wheels
Yokohama
Want to Visit the MTH Garage?