Get Ready, Get Set, Race to 300!
Attention MTH Nation! Once again it's time for our annual Race to 300, a sales event that not only makes a difference on your wallet, but in your community, too!

We have discounts galore to help you find the best deal on your next truck or SUV, but the greatest part is the charitable donation that's made on your behalf during this incredible sales event. Our goal is to donate $60,000 over the course of the next two months, but WE NEED YOUR HELP!

Bennefiting four different local charities, from September 2nd to October 31st, Minnesota Truck Headquarters will make a $200 donation to the non-profit of your choosing when you purchase your next vehicle from us. Our participating local charities this year include Big Brothers Big Sisters of Center Minnesota, ConnectAbility of Minnesota, WACOSA, and the Tri-County Humane Society. We can only donate a full $60K if we sell 300 vehicles, so help us win the race... to 300!
Since 1969, Big Brothers Big Sisters of Central Minnesota has believed that in every child is the potential to succeed and thrive. We make meaningful, professionally supported matches between Volunteers and youth. BBBS of Central MN serves youth between the ages of 5 and 21 across a five county service area: Stearns, Benton, Sherburne, Morrison, and northern Wright County.
ConnectAbility of MN provides inclusive events and a wide range of transportation and home-based services to carry out our mission of empowering individuals with physical and invisible barriers to achieve their potential. We work with individuals young and old, from seniors hoping to stay safely in their home to children with special needs or veterans hoping to return to work.
ConnectAbility of MN collaborates with new and existing partners in a deliberate effort to avoid duplication of services. We utilize existing resources in each community we serve. Our unique approach also supports for-profit businesses and nonprofit organizations. Some of the services we provide include:
Collaborative services: county waivered services, insurance reimbursements, care service brokerage

Accessibility: home modifications, education and resources, service coordination

Celebrating their 45th year of being incorporated to serve the central Minnesota area, the Tri-County Humane Society has helped rehome and provided medical assistance to thousands of pets in need of a second chance. In addition to providing some much-needed TLC, every animal at Tri-County Humane Society also receives a behavior and medical exam, including basic shots and spay/neutering (if needed). Last year alone they performed more than 2,000 surgeries on shelter pets, the majority of them in their surgery center, right behind the main shelter building. Now this organization is growing even larger as they begin building a new shelter to accomodate more pets in need. In their own words: "Your support comes at a very great time."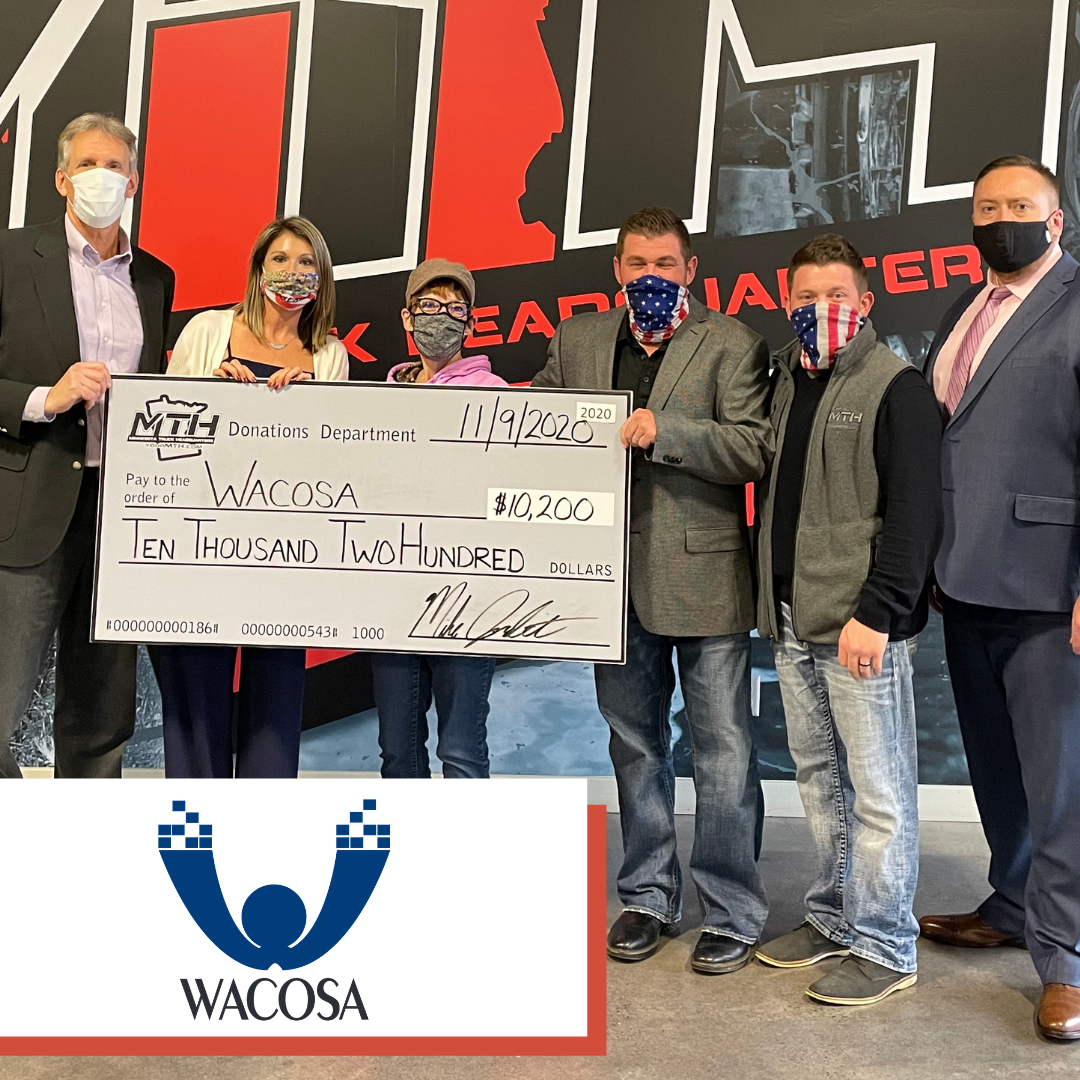 From a grassroots organization, WACOSA has grown dramatically over the years, serving over 650 adults with disabilities having one or more cognitive and/or physical challenges. WACOSA' s services are provided at our five program locations, located in Waite Park, St. Cloud and Sauk Centre, MN.

Our programs provide a wide variety of personal life enrichment activities, employment and career options, and volunteering and community connection opportunities. The clients we serve help us develop an ever changing, wide ranging, menu of services that meet their individual goals, needs and dreams.