Exterior Truck Customization | St. Cloud, MN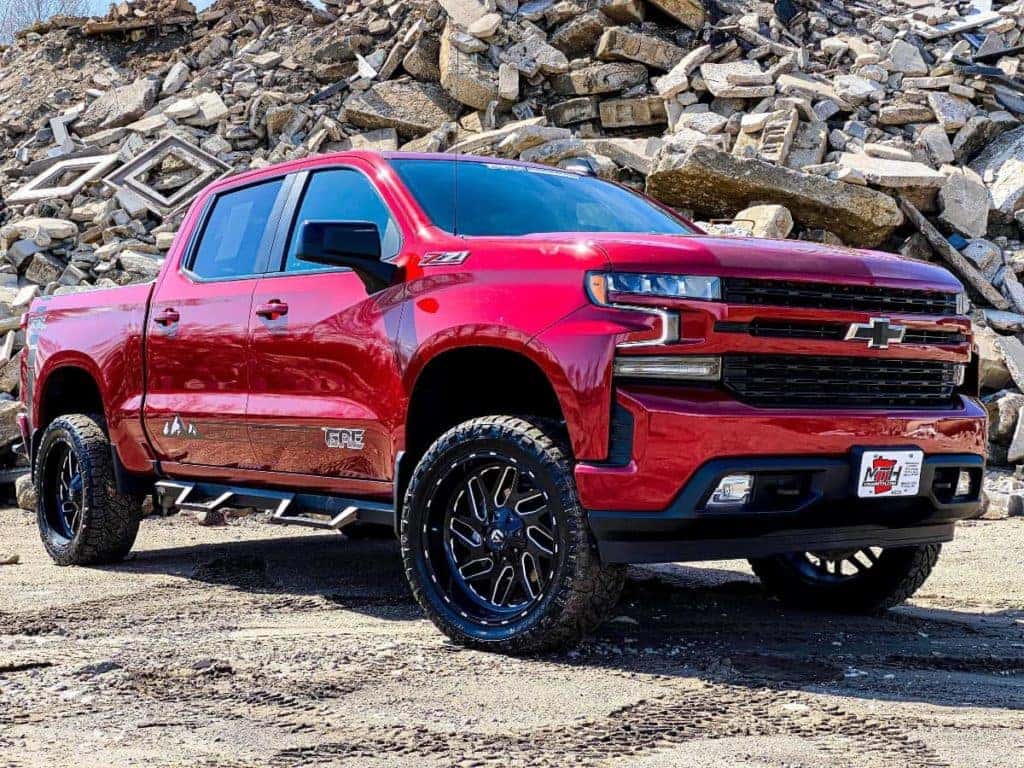 View Truck Inventory
At Minnesota Truck Headquarters we understand that a truck just isn't yours until you get some customization work done to make is just right for your needs. That's why Minnesota Truck Headquarters offers plenty of accessories, packages, and services to help you turn your truck into your dream pickup.
Here's a list of the exterior features that we offer at Minnesota Truck Headquarters along with some information about select accessory and feature options. For more information, feel free to stop in and hear about all of our exterior accessories in detail.
Here are some of our favorites:
Bras and Hood Protectors
Bras and hood protectors are one way to protect the front end of your truck while adding a striking detail to its appearance. The vinyl covering gives a pickup a bold appearance while protecting it from road debris.
Brush Guard/ Grille Guard
Want to protect the fragile parts on the front end of your truck? A brush guard or a grille guard will do this, guarding your headlights, your grille, and everything under the hood so that you can go on with activities like of-roading without worrying about scratching your lights or damaging your grille.
Fender Flare
If you're planning to upgrade your truck's tires to a larger size, fender flares might be a good option stylistically, and may even be required depending on the size of your tires. You can pick a style, color, and texture to match your truck.
Body Parts
Body Styling
Bras and Hood Protectors
Bull Bar
Tonneau Cover
Brush Guard
Grille Guard
Bumper
Exterior Lighting
Fender Flare
Grille
LINEX
Mirror
Mud Flap
Running Board
Side Steps and Nerf Bars
Towing
Travel Accessories
Truck Bed Accessories
Winches & Accessories
Window & Sunroof Visors